I am having problems like David Lloyd, with a twist. Homegenie r526 is running under Win 10 Pro on a Winbook TW802. There was a problem connecting the X10 CM15A to the USB port, so I switched machines.
I am unable to hold units, date format, theme, and events history in Maintenance/User Interface. At this point I cannot recreate the problem, so need to see what actions are causing HG to revert. Will need to investigate further.
Weather Underground is not connecting. However, while switching machines to troubleshoot USB issues, there was one install where I was able to connect.
Here is a snapshot of options settings.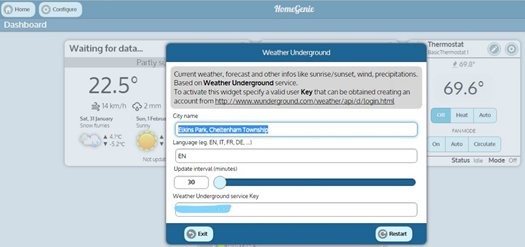 Here is a snapshot of access activity for HG in November. Now, in December there is no activity. At this point I am not sure which machine I was using when I did get access. An update interval of 30 mins is 48 per day. WU has a raindrop credits scheme. It starts new users with three raindrops and adds one raindrop per week. Currently at 6 rain drops. So, I am not seeing something amiss on the WU side. Looking around I could not find any references to problems on the WU side. I am wondering if by using the same key on different machines I triggered a denial of service. Next step would be to generate a new key.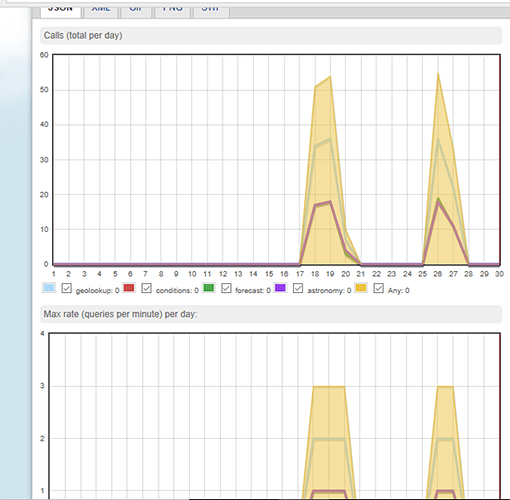 This snapshot is an error I get when I restart the WU widget from the options pane. Don't know what this means.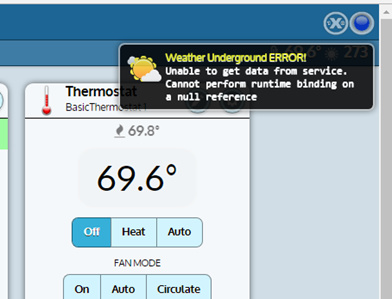 The options pane can be accessed from Groups, Settings, and Programs. Under programs there is a parameter pane. Here is the snapshot. City is blank. Should this be populated?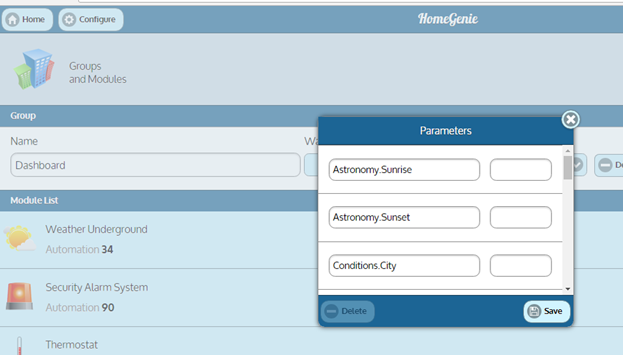 Found this in the event log. JSON returning 404. Any suggestions on what to do next?
2017-12-10 06:20:06.6093 Info WebServiceGateway x.x.x.x HTTP GET 200 /hg/html/pages/control/widgets/weather/wunderground/locales/en.json [OPEN]
2017-12-10 06:20:06.6093 Info WebServiceGateway x.x.x.x HTTP GET 404 /hg/html/pages/control/widgets/weather/wunderground/locales/en.json [CLOSED AFTER 0.001 seconds]