I have obtained the API key from OpenweatherMap . And I configured it in HomeGenie in the weather widget.
Still, the data won't update at all.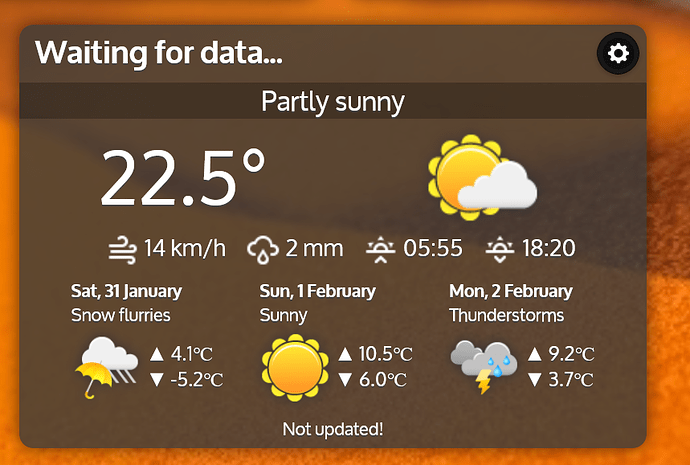 The data is completely nonsensical for my location - it never, ever, snows here, for example. The widget displays "waiting for data". I have my location setup in configure/maintenance. I have restarted the service, rebooted the Pi, all to no avail.
What am I missing ?