Hi Gents & Ladies.
I just expanded my Homegenie system with a 4 button remote, Aeotec Wallmote (Z wave). It looks great and has good features.
So far i have managed to control 1 wall plug with it via a very simple program i created.
Now to the quiestion. How can i create a function that will turn of all my gear with a touch of a button or say, trigger the all lights off?
If i press button nr 2 (top right) on the remote it says: Unknown parameter [object object) in the logs.
This is my ~20th device in total and i have never had a 4 button remote before. This is also my first device that is not recognized by Pepper-One DB.
Device info below: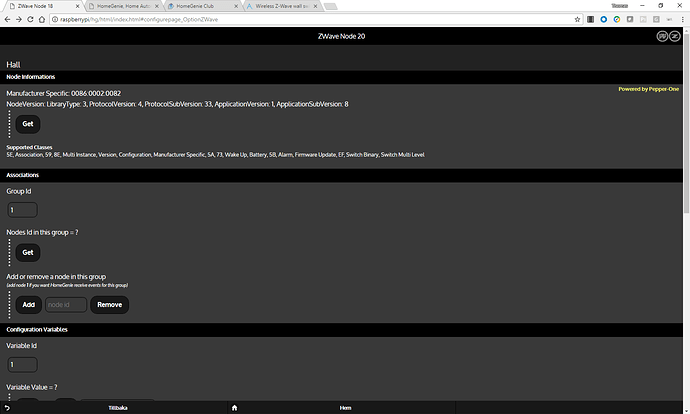 Many thanks and kind regards,
Tompa