I'm sharing this code as it is full of different coding examples for doing things with HomeGenie. There may be something in there which can help someone else finish their coding challenge or just give them an idea for their next project.
The pool controller module on its own will not do much as it is part of a much larger system of modules making up the swimming pool controller and requires several sensors to be attached to the RPi. I'm not even sure it will run without all the other modules.
1032-Pool_Controller.hgx (65.6 KB)
homegenie_generic_status.zip (2.0 KB)
My modification of the status widget.
Mod of MQTT app, added a status widget.
77-MQTT_Network.hgx (9.7 KB)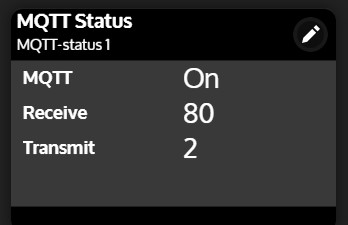 Added a baseline shift to the analog signal processing.
1037-MCP3008_-_Analog_Input_Modules.hgx (7.3 KB)
Virtual switches to use in self-developed apps or as macro triggers
1026-Switches__VPIO_Modules.hgx (2.4 KB)