The current OpenWeatherMap and widget has some issues.
most if not all of these I've managed to over come. the 3day hi/low values displaying the same just irks me. Most users probable just don't care as they seldom look at HG it just runs and the only time they look at the web layout is to add a device, timer or schedule .
The issue isn't in HG code but the OpenWeather API so I figured lets utilize what the API does supply in place of the hi low values the hight low and temperature values are all delivered as the same value so I used the hi value and the 3 day humidity values.
I managed to get something more useable for me and added the program code to a current pull request.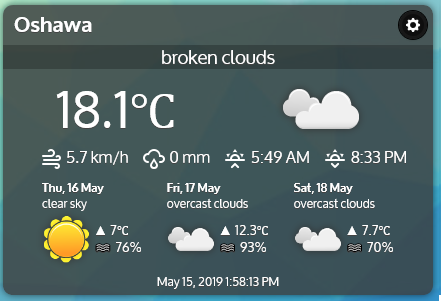 for user that can't wait for this to be implemented you can make required changes from info supplied in this issue: https://github.com/genielabs/HomeGenie/issues/382
Note: fixes for other issues are addressed here as well.
I've yet to find where in the HG code widget info is store however as soon as I do I'll get a pull request for it posted as well.